Golf on the Common


In early 1893 the first advertising of the formation of a new golf club to be called 'Wycombe Ho Golf Club', with Sir Edward Dashwood (8th Baronet West Wycombe) as its president, appeared in the local newspapers. Play was to take place on Downley Common, privately owned by Sir Edward. Provided the 9-hole ground could be laid out in time it was proposed to have the first medal day in Easter week. There would be no entrance donation, but an annual subscription for gentlemen of £1 and for ladies 10/-.
The first monthly handicap competition over 18 holes, open to all members of the now named The West Wycombe Golf Club, was played on 9th October 1893. Included in those playing was a Miss Disraeli and the new president – Sir Robert Dashwood 9th Baronet West Wycombe (the 8th Baronet having died suddenly earlier in the year).
C Blanchard was the club professional in the mid-1890s.
In 1904 the West Wycombe Golf Club members transferred to the newly opened Flackwell Heath Golf Club. However the old course at Downley was maintained by the locals until the start of World War II. An old Downley inhabitant, Cyril Joynson remembered some of those who played including Bob and Ted Mines, Len Taylor, Duggy Ford and Norman Spriggs, with Jim Newell and Dibby Ray as caddies carrying the black and white-ringed flag poles. Old tin cans were used as the holes. Francis (Moey) Blanchard was the green-keeper.
Golf Link Villas and Cottages are the only surviving indication of the original golf course, although, until its closure in 1935, The Golf Links pubic house was to be found close to the junction of Chapel Street and High Street.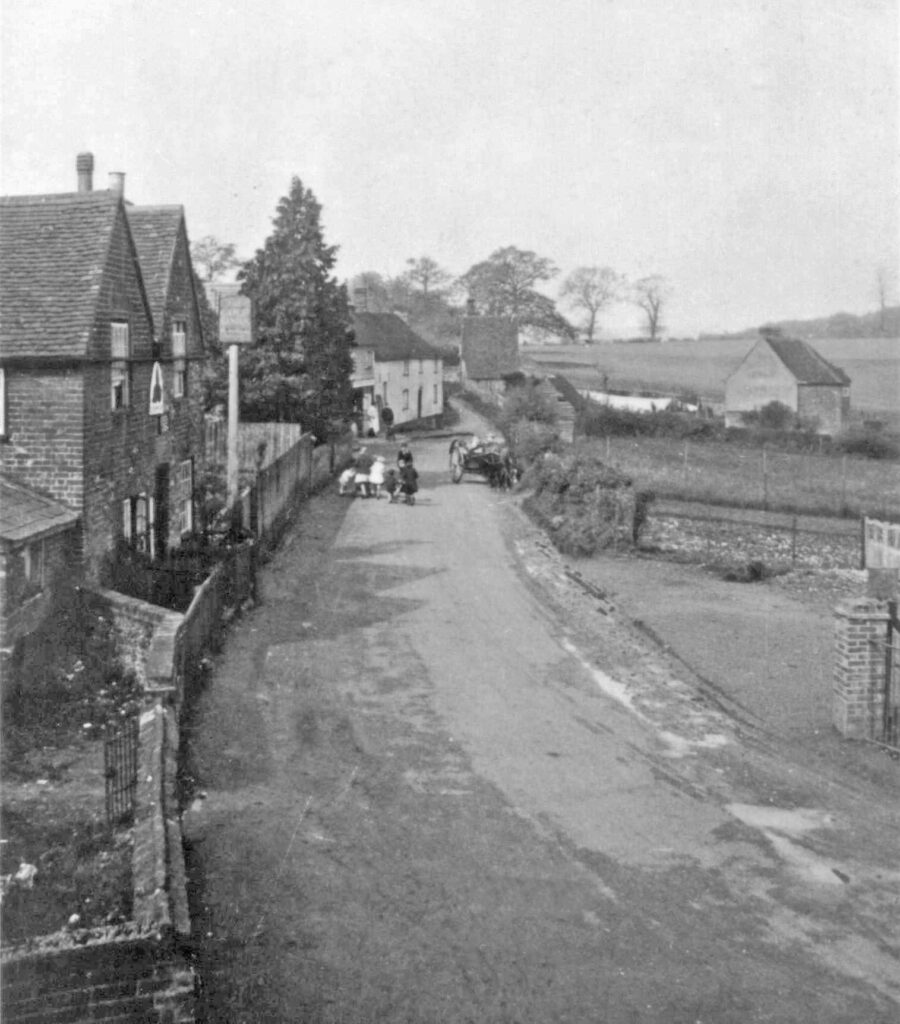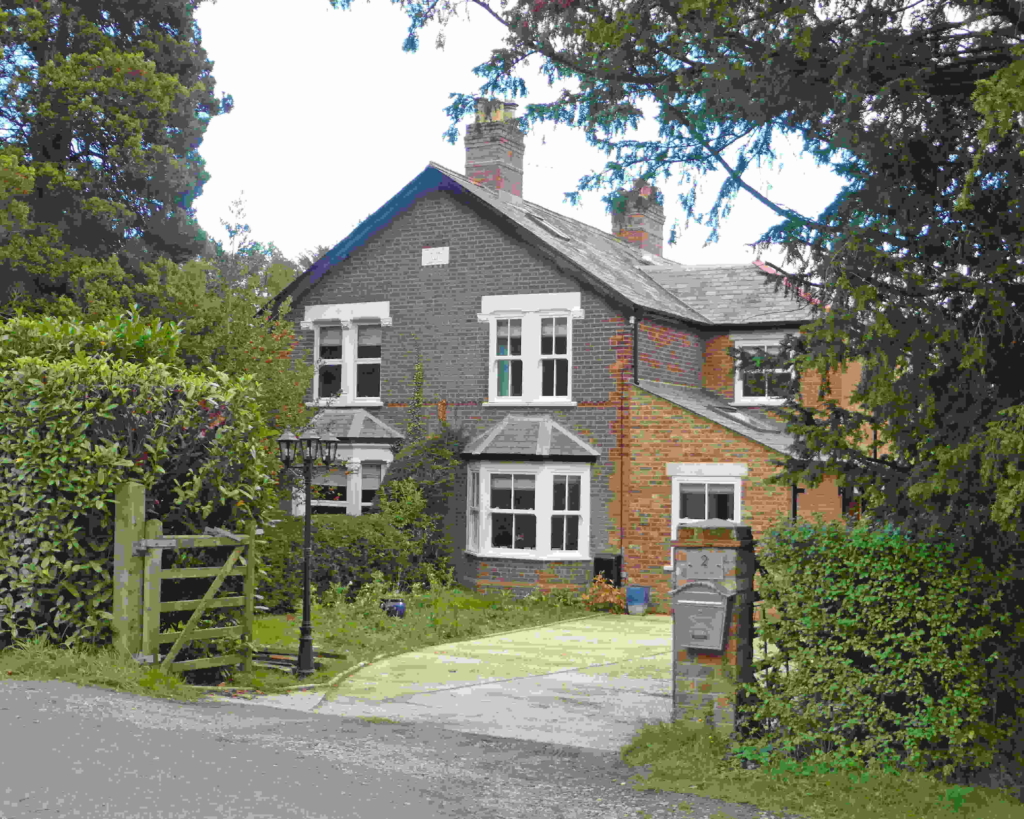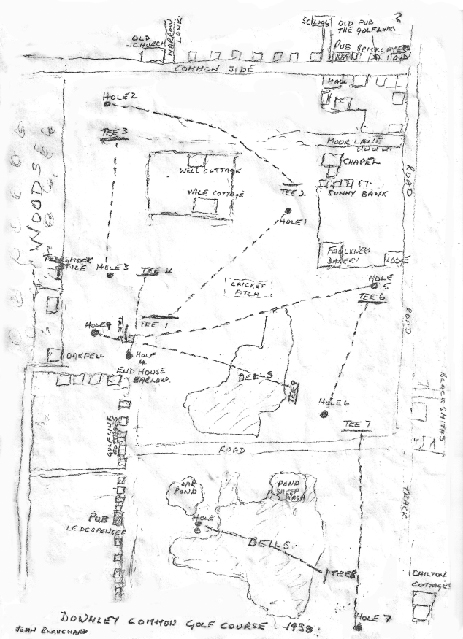 Shortly after the start of WW2 the Common was taken over by the MOD for the testing of Churchill tanks, made and repaired at Broomwade, and these ploughed their way across the Common day in and day out destroying the golf course.