Memories of Near Miss


Memories of Mrs A Bartlett
(Extracted from the Downley Womens Institute (1974) booklet celebrating 50 years of Downley WI)
I had picked the raspberries on the Common in the morning and now my jam was boiling away nicely on the cooker. It was a warm July afternoon in 1944. I heard a funny noise in the sky and went out to see what it was…. a BUZZ-BOMB.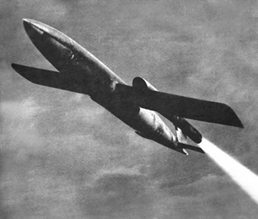 I watched it, silently now, dropping down to earth. The next sound I heard was my eldest son calling…."I've got a bit of the bomb, Mum" followed by "Mum, whatever are you doing down there?"
I realised then that the bomb had fallen and I was in the next door neighbour's garden. The blast had shot me over the fence, which as I was about eight and a half months pregnant must have looked very comical. I picked myself up, got back over the fence and went indoors and to my horror saw that the kitchen ceiling had fallen down and most of it was in my jam.
What disruption! What chaos! Homes were damaged and had to wait months for repairs! But how lucky we commoners were that the bomb had dropped in 'Cali' (California Holdings) and that no one was seriously hurt.
My baby arrived two weeks later, none the worse for his adventure!

Just one of my memories of life on Downley Common in wartime……