65 Million Year Old Fossil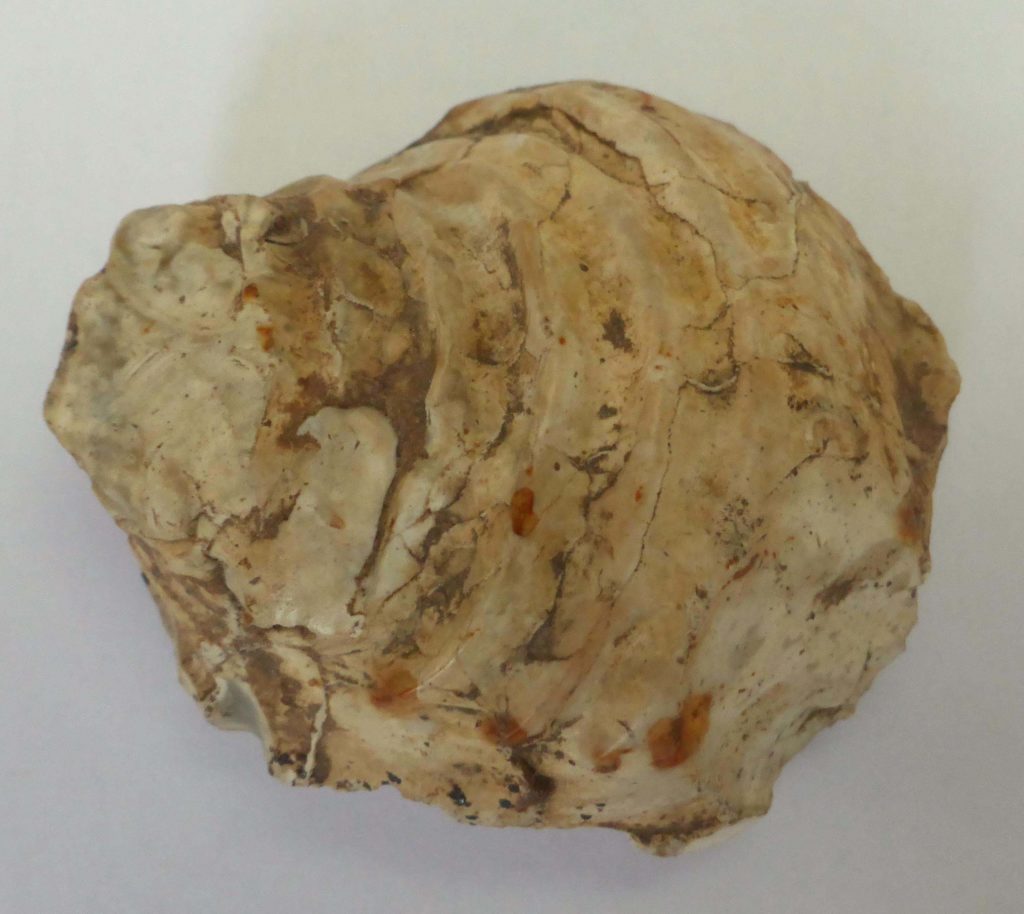 This fossilised marine mollusc was found on Downley Common, on the bridleway between Moor Lane and Hughenden Manor.  It was subsequently identified by the Department of Palaeontology at the British Museum (Natural History) as an Inoceramus lamarcki, that lived in the Cretaceous period approximately 65-70,000,000 years ago, when the area around Downley was a shallow sea.
It could be Downley's oldest known inhabitant – unless you know of an older one.