Chapel Street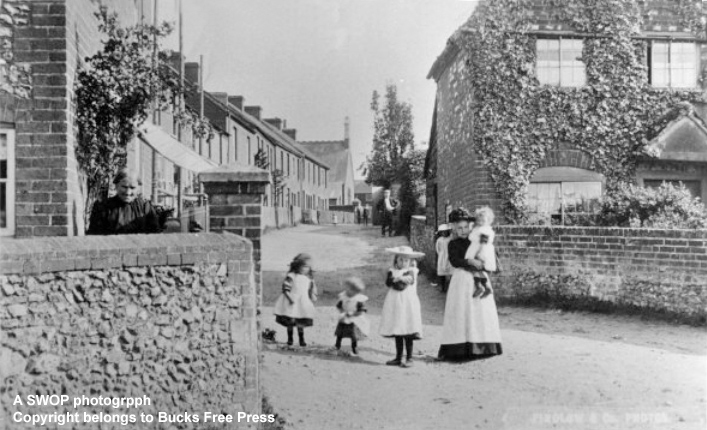 On the right is the dwelling demolished when, in 1935, the Bricklayers Arms moved from its original location at the junction of High Street and Plomer Green Lane. At the time the only official entrance to the school was at the far end of Chapel Street. The census records show the street as being the first to be named in Downley.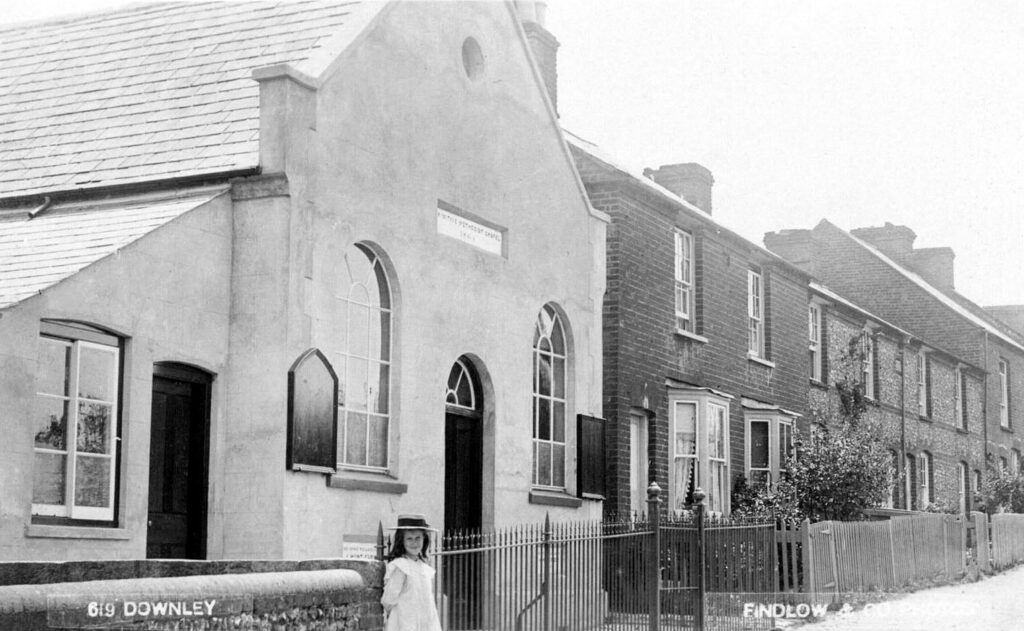 The Primitive Methodist Chapel was constructed in 1864 with seating for approximately 100 practitioners. It closed in 1965 and is now a residence.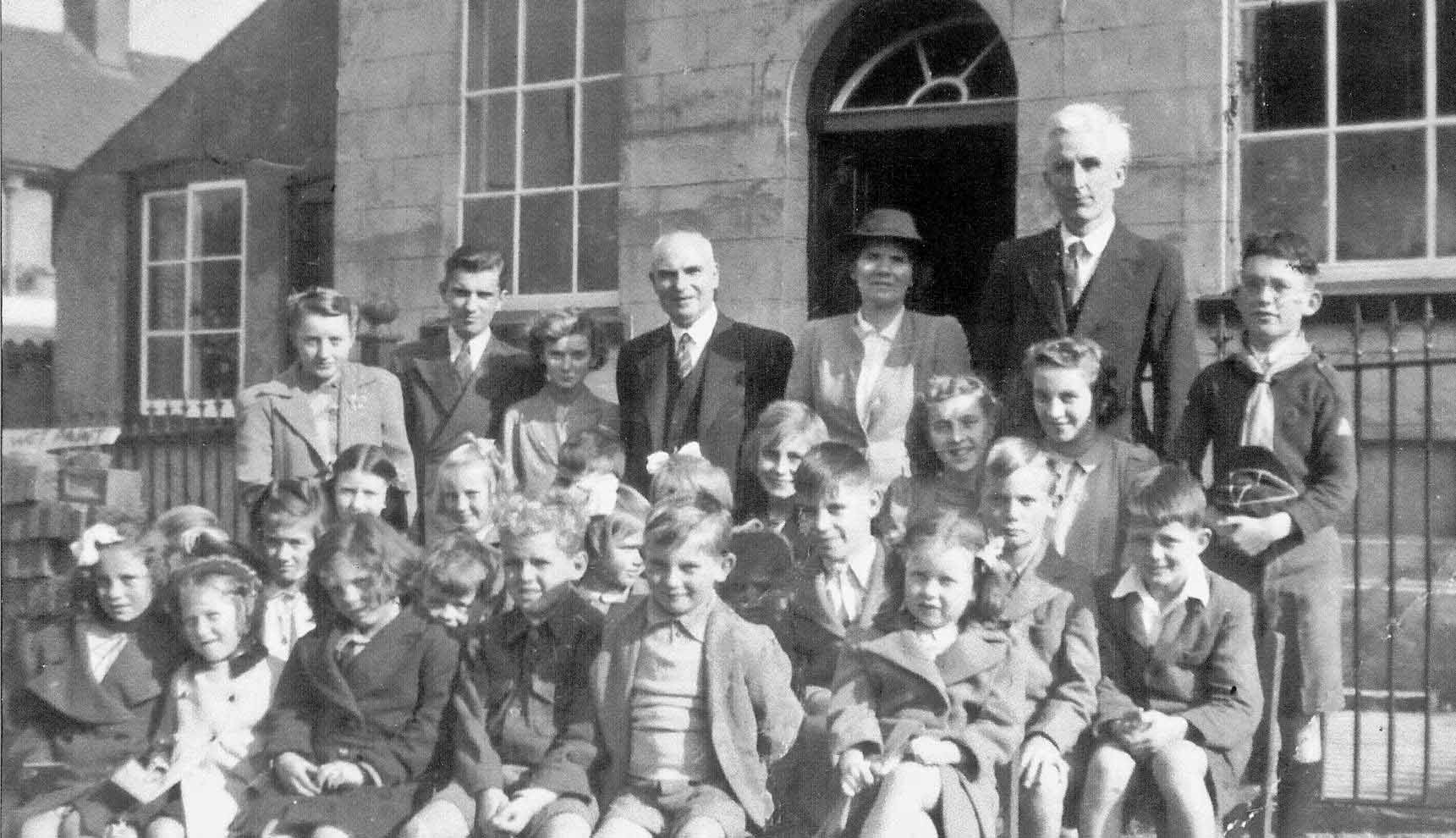 Left to right in the back row, at what is believed to be a Sunday School activity, are Peggy Mines, David Hawkins, an unknown young lady, Arthur Hawkins (the Chapel Steward, not ordained), Ethel Hawkings, Mr Brown, and his son Norman Brown in Club Scout uniform.