Maps & Aerial Views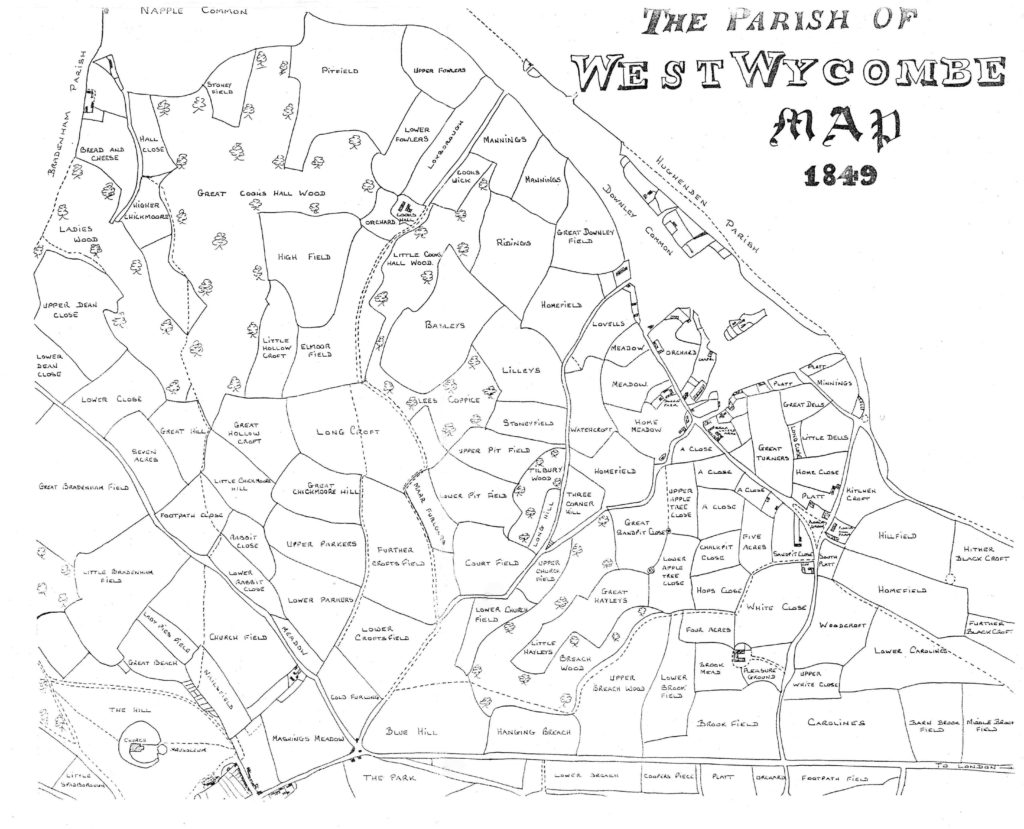 Downley, together with the other neighbouring hamlet of Plomer's Green, was originally in the Parish of West Wycombe, although a number of dwellings in what is now Littleworth Road lay in the Parish of Hughenden. The map above shows the field boundaries and tracks of the north-eastern part of West Wycombe Parish at that time. Click here to view this map in more detail.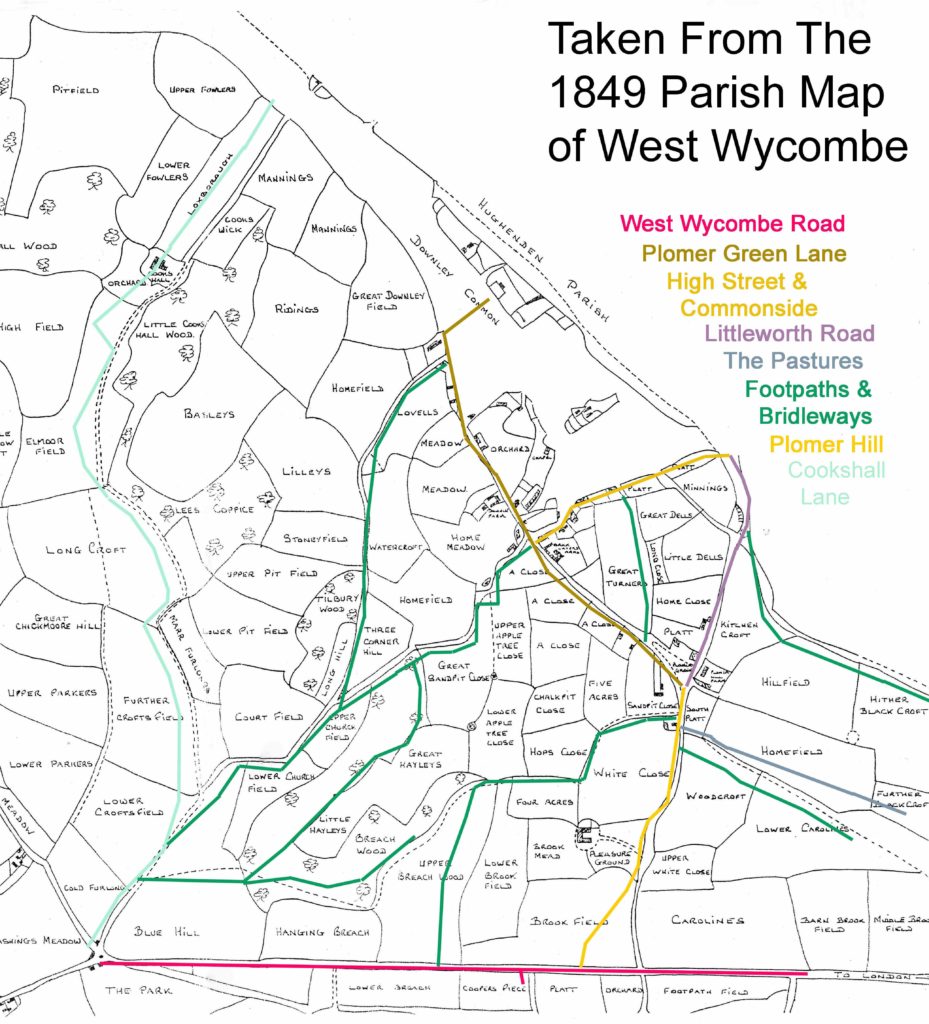 The overlay above illustrates how the field system has influenced the present-day footpaths and major roads.  The discrepancy associated with the position of Cookshall Lane probably arises as a consequence of the limitations of the surveying techniques at that time.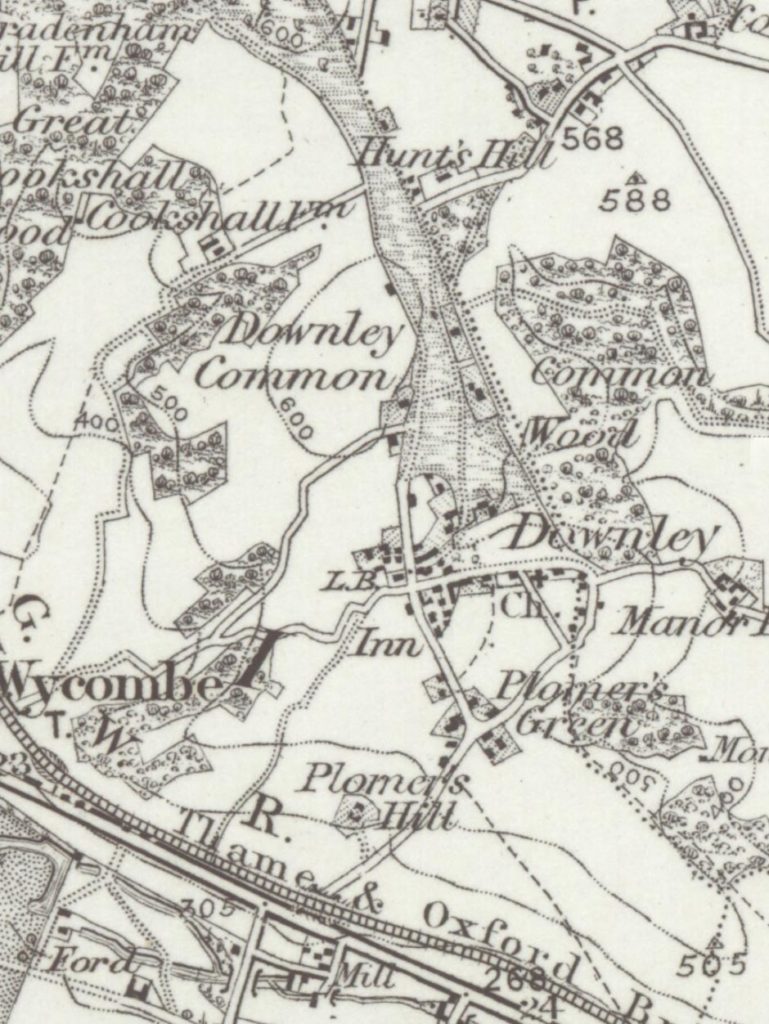 More houses have been built in the three hamlets, and the tracks along what is now the High Street/ Commonside and Narrow Lane delineated more clearly. Although the location of St James Church is shown the absence of the Downley Village school would suggest that the map has been only partially updated.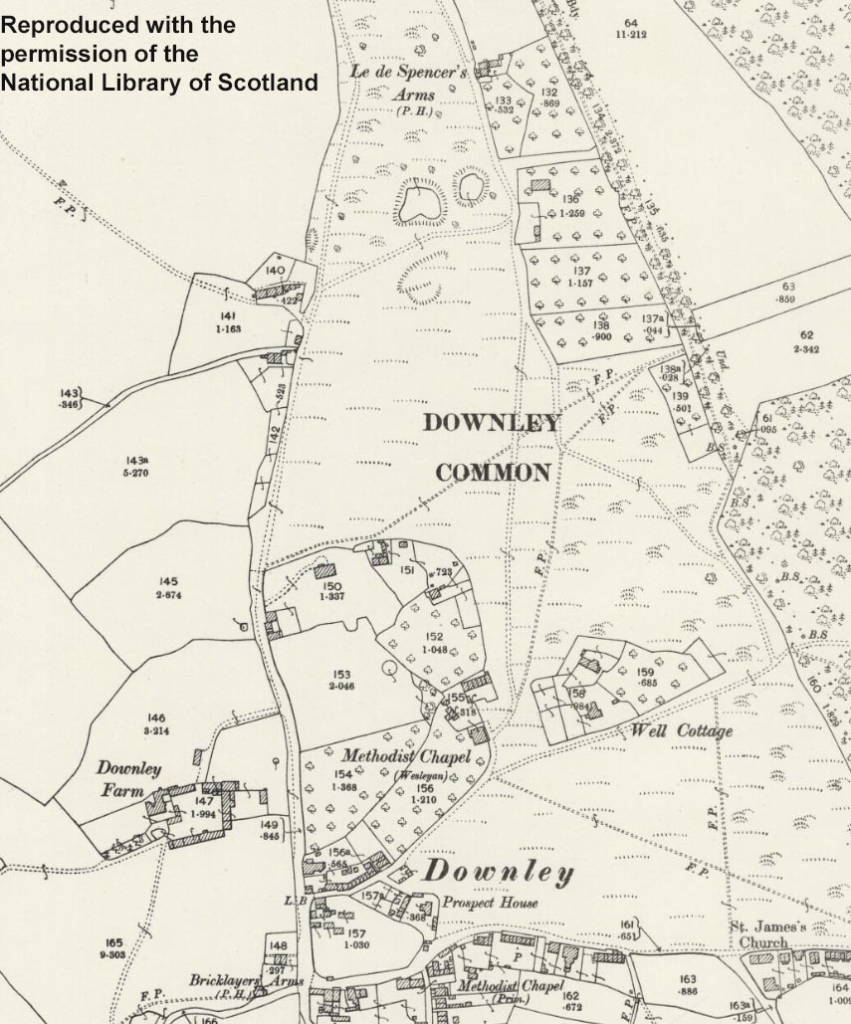 Note the orchards on the north of the Common adjacent to the Le De Spencers Arms.